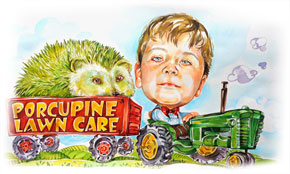 From grass cutting & landscape design to snow plowing, Porcupine Lawn Care Inc. is the finest choice for lawn service and maintenance in the Greater Toronto Area and surrounding. Whether it's your home and/or business, the outdoor service professionals at Porcupine Lawn Care Inc. have the skill and know just how to make your properties lawn and landscaping look their best.
If you're in need of a little post-winter maintenance to free your yard of the damage brought by the cold Canadian winters, or your yard needs an extra boost to go along with your normal maintenance routine, Porcupine Lawn Care Inc. knows just how to transform each project! We will find the right solution to fix the lawn or landscape on your property.
When springtime comes around, Porcupine Lawn Care Inc. can help beautify your landscaping by adding annual flowers, plants, bushes & trees and finishing up with a fresh layer of mulch. Have a garden or flowerbed that needs some pre-planting attention and adjustment? We can help prepare that as well with garden tilling services and soil amendment.
Our team will be your right hand when it comes to not only keeping your outdoor space looking beautiful, but also keeping it maintained. We'll keep the grass growing well by aerating & dethatching as needed. Trimming is a necessity for shrubs and trees not only to keep them looking nice, but also to keep them healthy and gorgeous!
We are fully insured with liability insurance and is a member of WSIB - CSPAAT, to protect you and your property if something were to happen when we are there servicing it.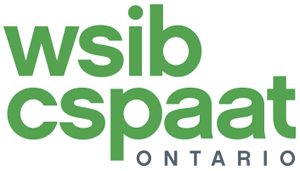 Active Participation In The Community/Sponsorships

Alexander understands the need of less fortunated students and he supports the organization in his community with personal donation in goods and finacial contributions.

Porcupine Lawn Care Inc. started the family business in Thornhill. Old Thornhill Village is an estabilished old community were Alexander grow up. In winter time, Alexander is offering free salting and clean up services to senior citizens in the community.
Porcupine Lawn Care Inc.'s team knows just the right services your property needs to be up kept in tip-top shape!